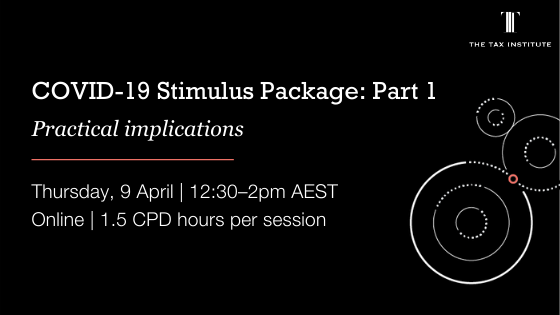 This interactive Q&A considered the complexities of the Stimulus Package measures by working through several practical examples.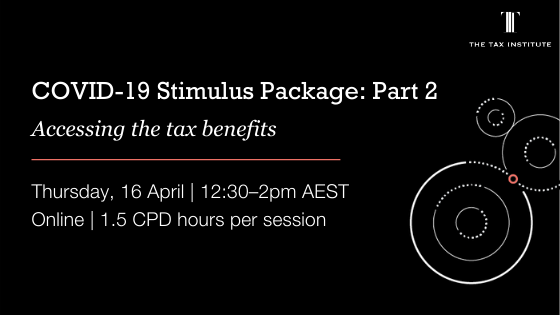 Focussing on the COVID-19 stimulus tax benefits and how you access them – including the unprecedented Cash Flow Boost and JobKeeper Payment measures.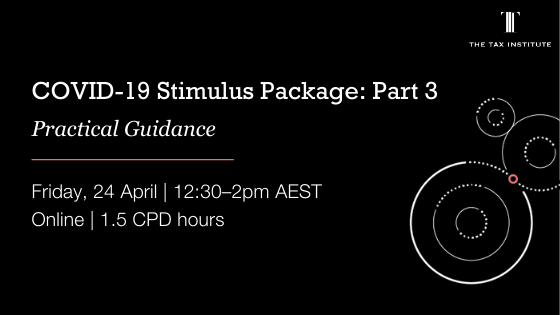 A deep dive into the key issues and rules around understanding and accessing the tax benefits of this stimulus package.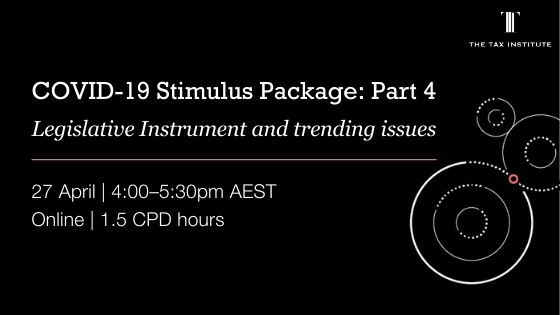 This instalment provides a detailed look at the alternative decline in turnover test rules in the Legislative Instrument released last week together with an Employment Law update.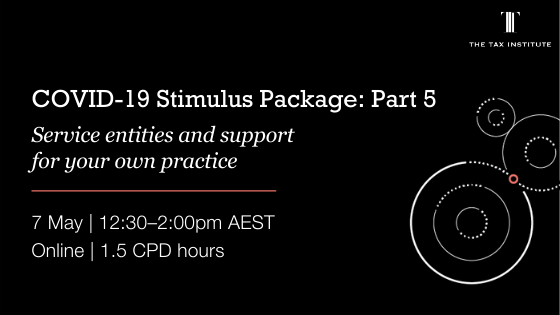 The stimulus package has seen unprecedented guidance and administrative changes, in the next part of our webinar series we'll continue to support you by providing expert insight.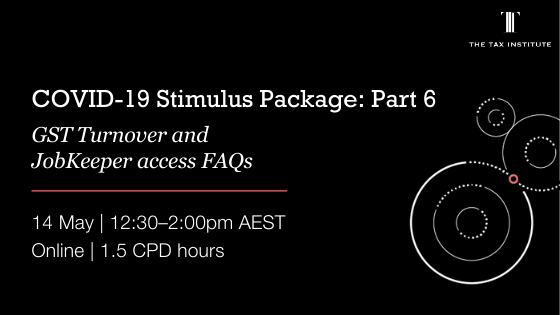 Hear from our experts as they share insight into the recent changes, and key issues as they relate to eligibility and gaining access to the critical JobKeeper funding.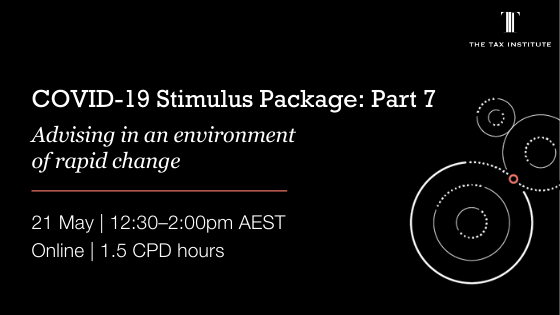 Join in for the next instalment of the series exploring insights on ATO compliance, in relation to the Cash Flow Boost and JobKeeper Schemes in particular.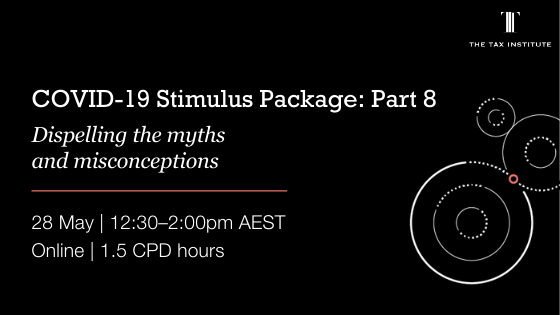 Join presenters Prof Bob Deutsch, CTA and Robyn Jacobson, CTA, The Tax Institute along with facilitators Stephanie Caredes, CTA, The Tax Institute and Vanessa Priest, FTI, Baskin Clarke Priest for the wrap up to this series.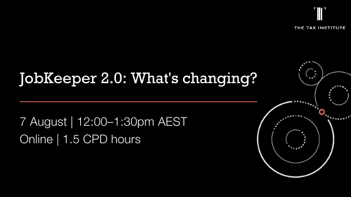 On 21 July, the Government announced that the JobKeeper program will be extended until 28 March 2021.
With amended legislation not expected until late August, this session will be based on available information and will cover the proposed changes.